Another structure I've driven by for years and finally stopped to check out. This is the old Lakeside Drive in theater just south of Cleveland, OK, not to be confused with the drive in of the same name that was in Pawnee (It no longer exists).
I can vaguely remember when this theater was still open, but I never watched any movies there. Information on the operational dates of the theater are scarce. One souce thought it was built in 1961, but when I checked out "Huskee-Bilt Structures", their first building was sold in May of 1964, though their trademark didn't come through until 1967, so I would put the construction some time in the mid to late 60's. Huskee-Bilt was a Chicago company which built prefabricated structures and is no longer in existence. Their trademark expired in 1989.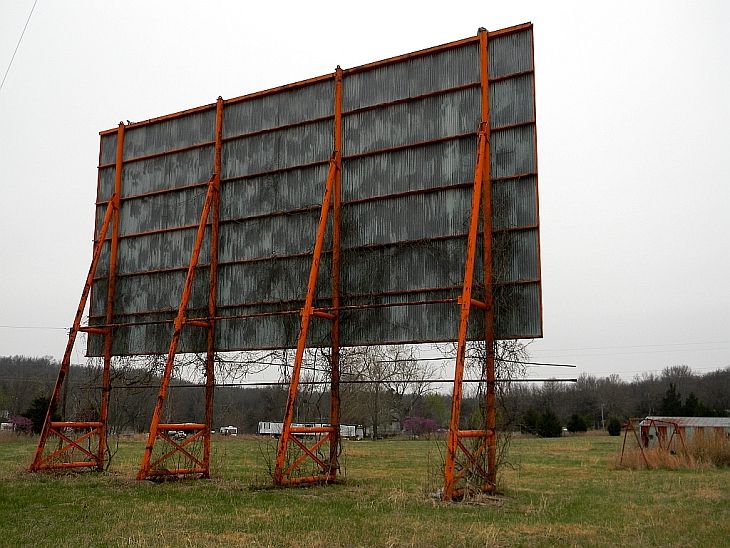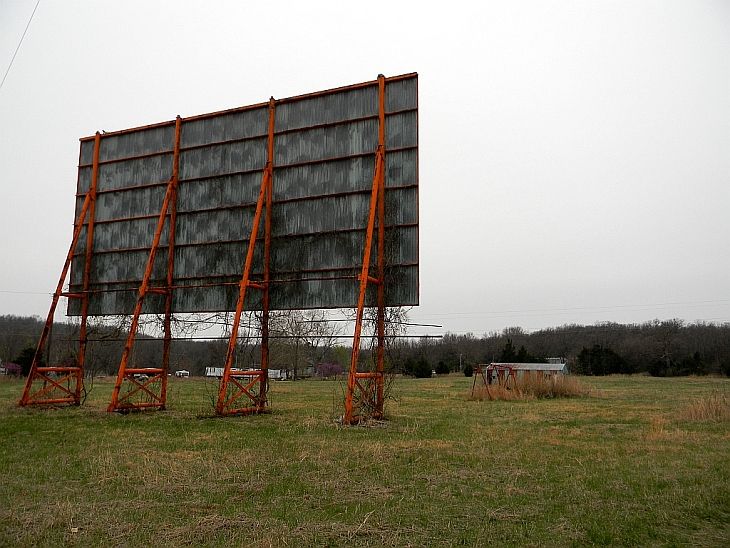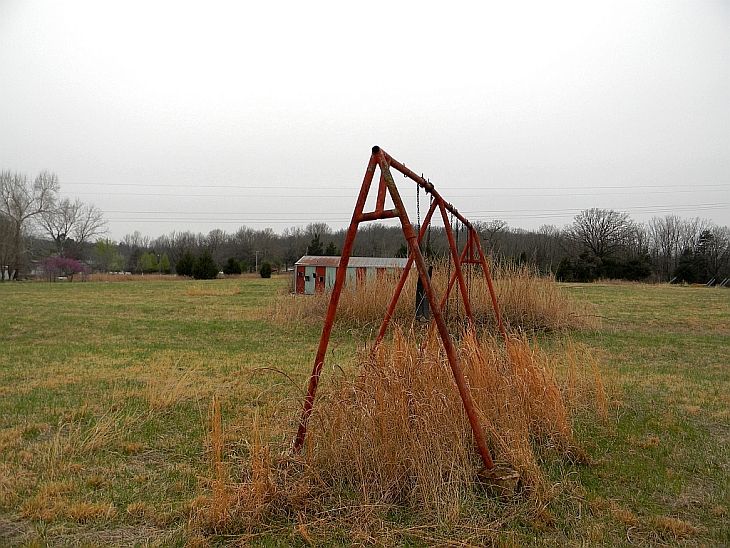 The best information I can find says the theater changed hands several times, but basically remained in operation until 1985. Originally built as a standard drive in with external hanging speakers, it had a 350 car capacity. There was a brief attempt in 1993 to reopen the theater using the more modern FM transmitter technology. The attempt was short lived and the theater closed again in 1994 and has been sitting vacant since.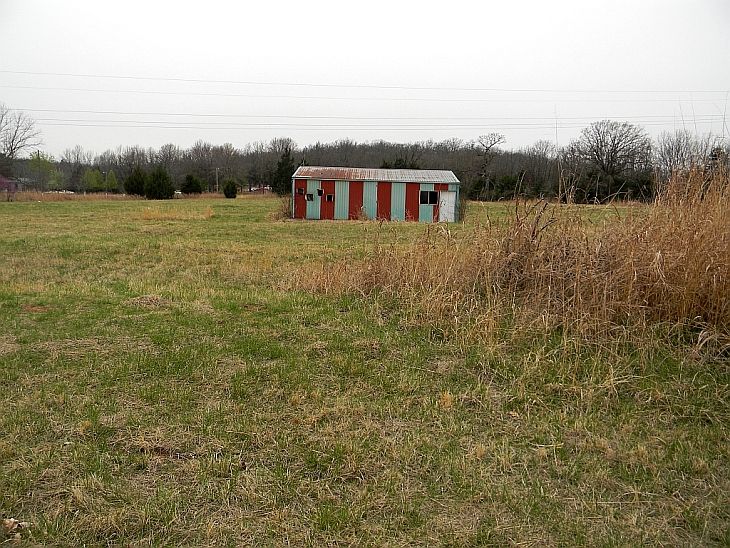 Someone has at least been keeping the vegitation in check. The structures are faded but still in reasonably good condition with little signs of vandelism. It appears that when it closed, the owners just walked away.
Here's an old photo from 1995. The sign was still intact at the time.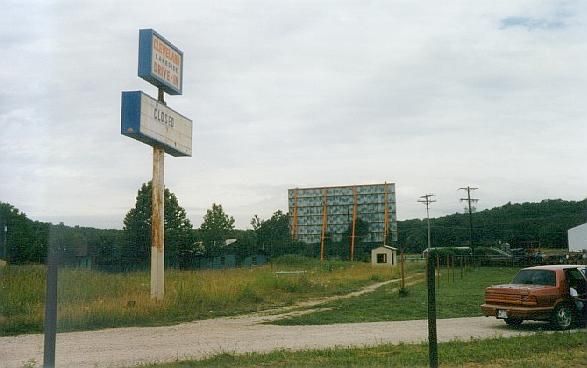 I would liked to have snagged one of the old car speakers, but none were to be found. I'm assuming they were all removed when the conversion to the FM transmitter was completed.
Much of the small snack bar equipment still remained. You could almost smell the popcorn and sweetarts.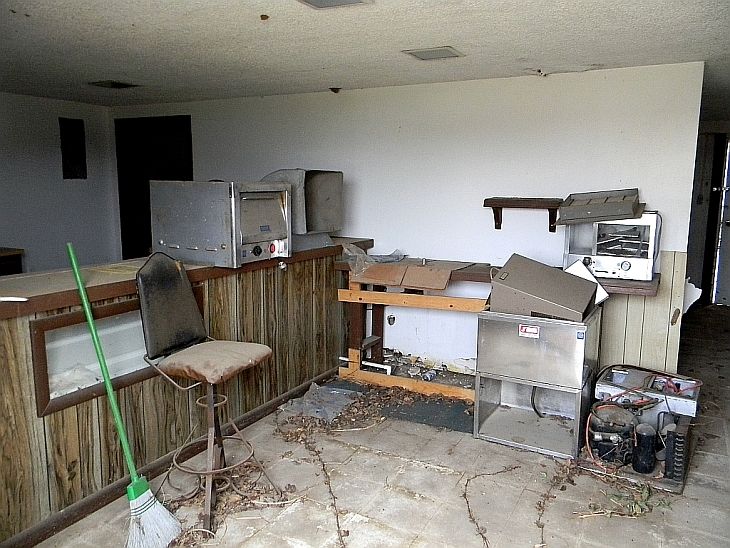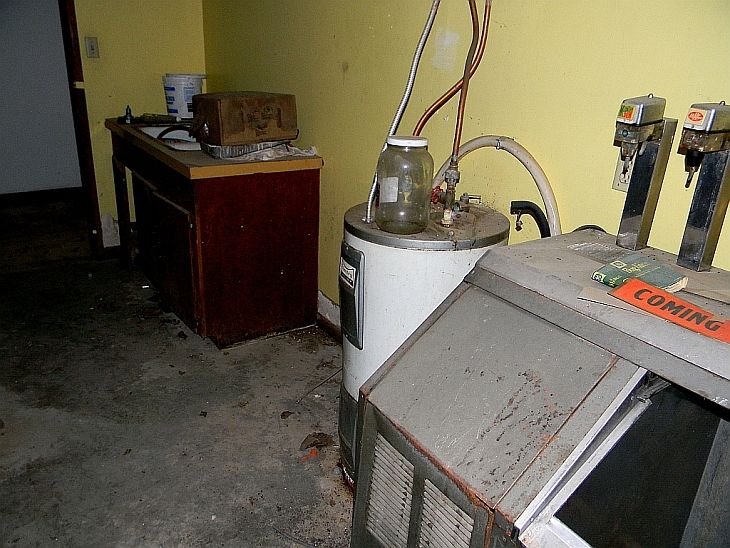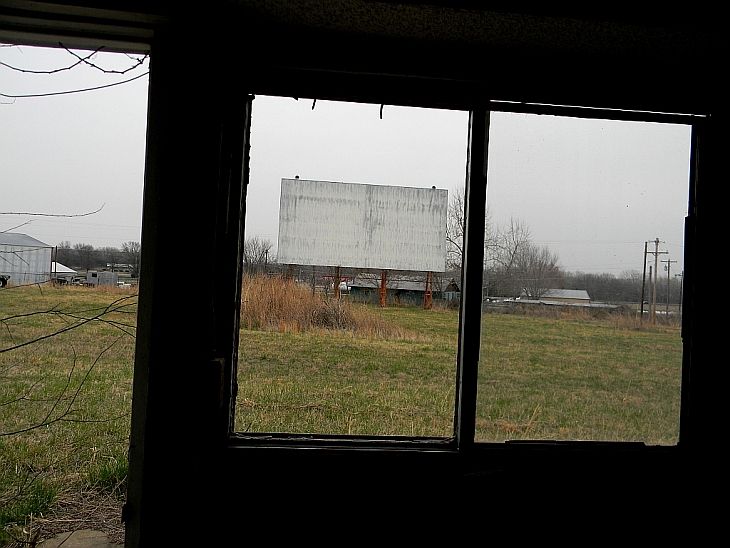 The projector was still largely intact and you can see the old cabling that would have fed the old speaker system and the amplifier that would have driven it.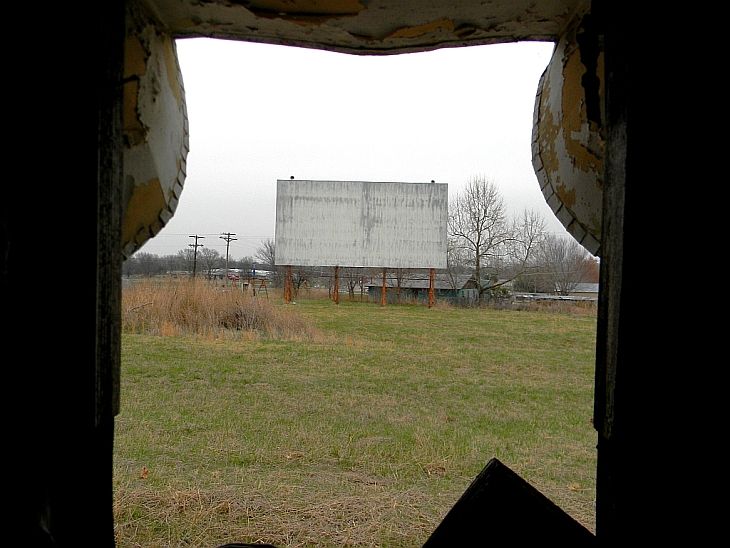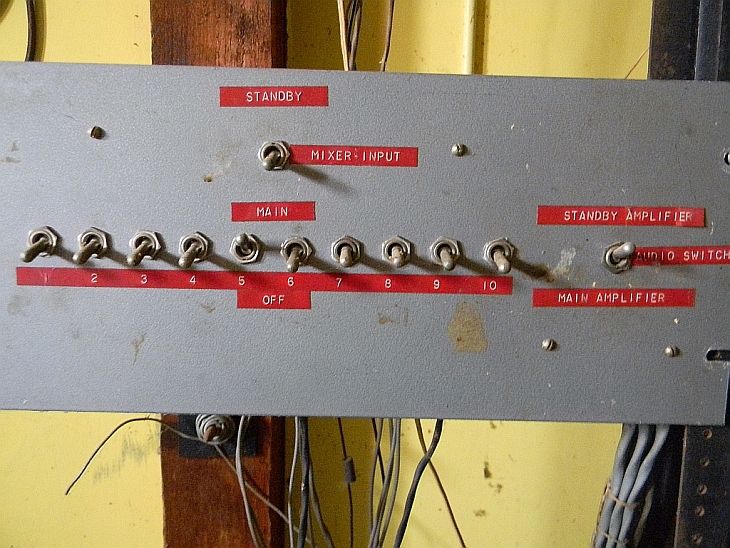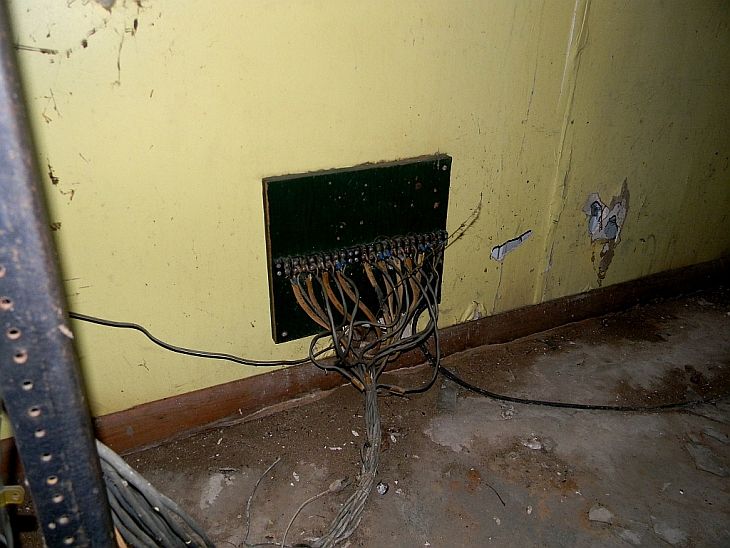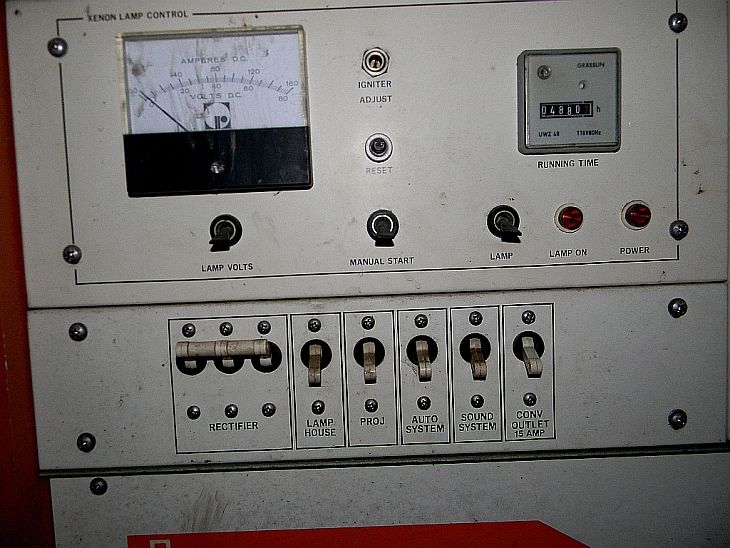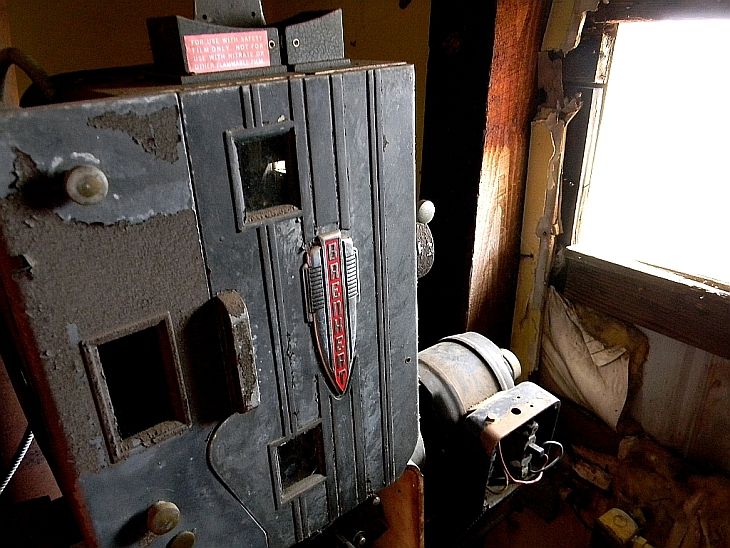 Reel storage compartments and splicing equipment.
You can't see it here, but it looked like some clip from one of the Planet of the Apes movies.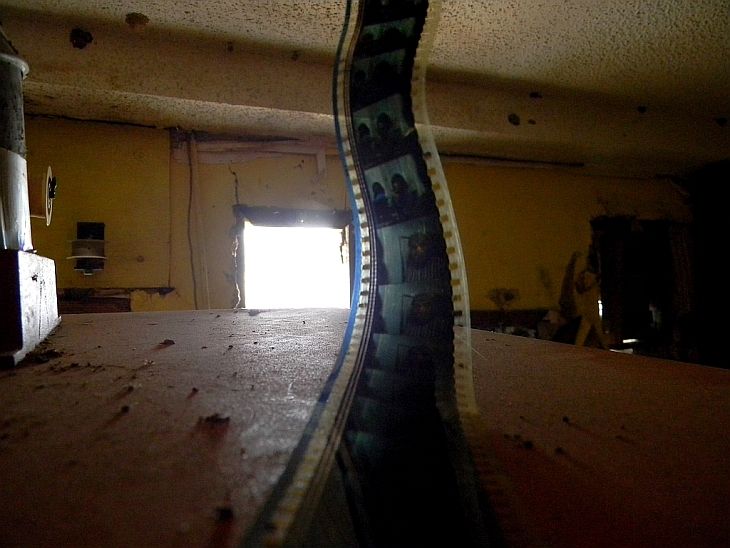 There were still paper towels in the restroom.
It's strange that drive in theaters, once so popular in rural areas can now only survive in larger metropolitan areas.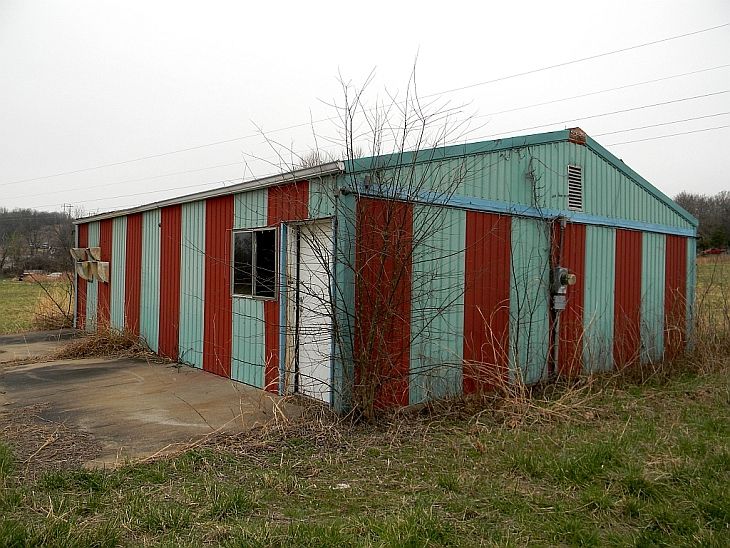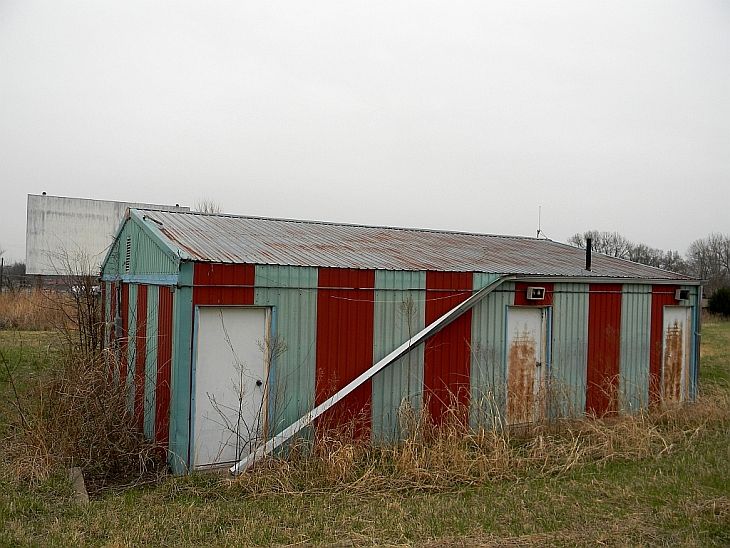 The remnants of the FM antenna.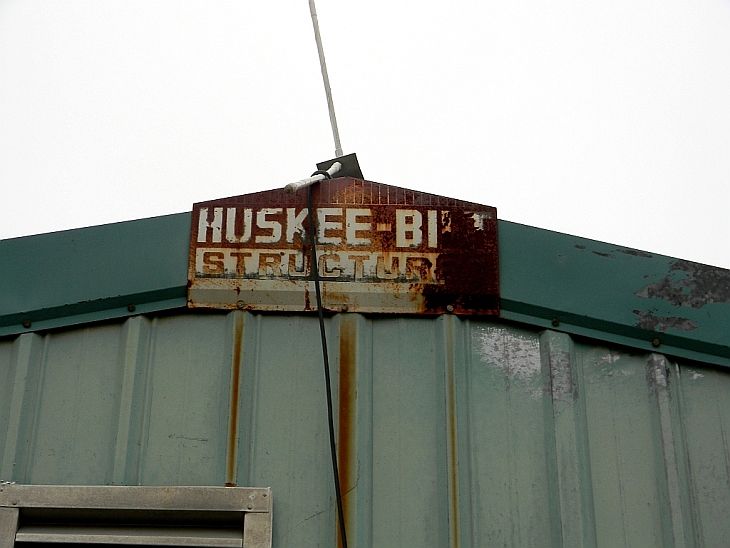 The ticket booth and sign, now broken.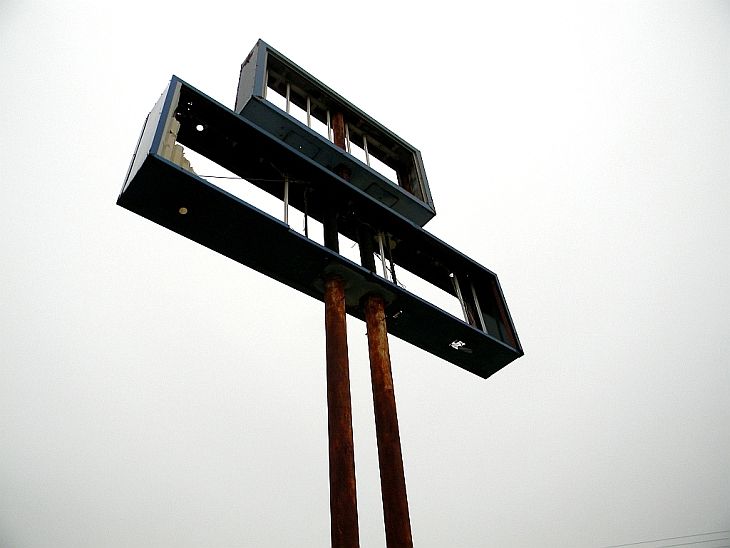 I was amazed out how untouched the place was, considering it was next to a well traveled highway. It does sit off the road a bit and is hidden behind some other building, so maybe people just don't notice it. Anyway, it brought back some fond memories of my childhood. Nothing like bickering kids, lousy speakers, rain, cold, and B minus movies to make for quality family time.