In my seemingly never ending quest to find all the old schools on my maps, this one was a pleasant surprise in that it was still pretty much intact.
Located a few miles southwest of Hominy on a rutted dirt road, it sits in a pasture surrounded by cattle and oil wells. It's most recent use was as hay storage, but even that seems to have been several years in the past.
Though the road is now seldom used, it was once the main connection between Blackburn and Hominy back in the 20's and 30's. Originally there was a wooden structure on the site of which part of the foundation is still visible next to the cellar.
The school was identified during an Oklahoma Historic Preservation Survey in 1985. The description of the property still fits 25+ years later, so I'll use the surveys words to document the photos.
Paxton School
Period of significance: 1936-37 architect/builder: Oklahoma State Dept. of Education pattern book

A rectangular structure that measures 28 feet by 39 feet, the Paxton school is the classic one room school house sitting in lonely isolation from anything else.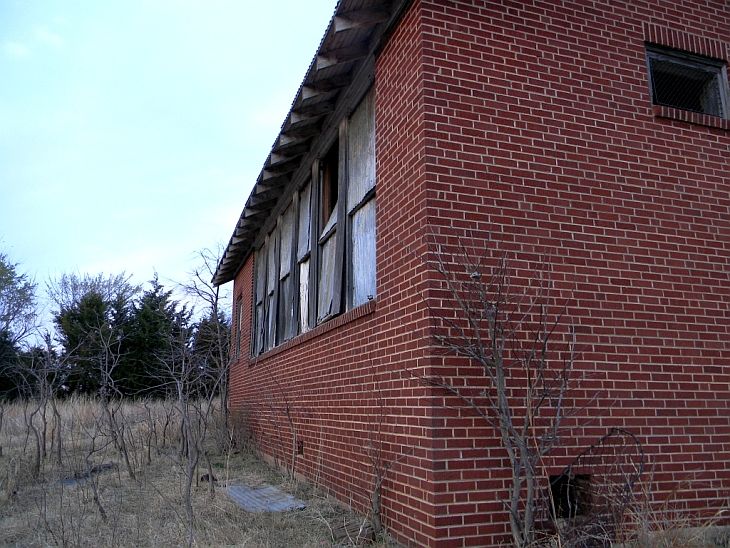 It is constructed of red brick laid with running bond. The roof is gabled, with a small cross gable serving as the porch for a recessed entryway. Before both entries there are concrete stoops.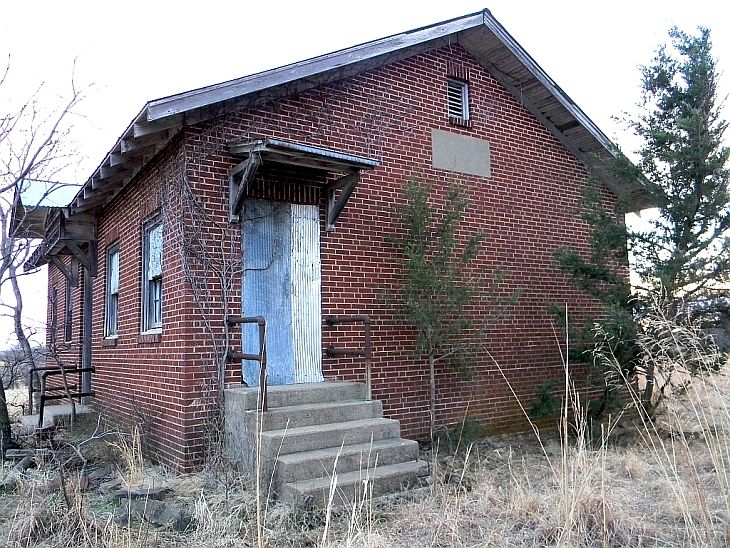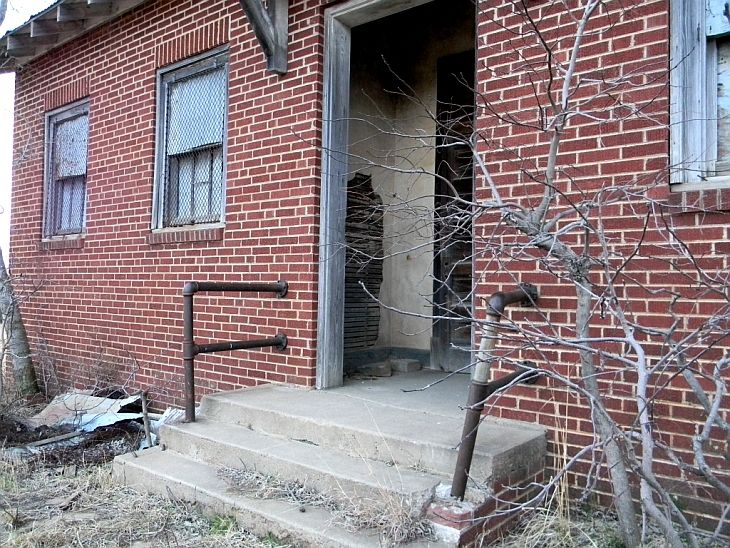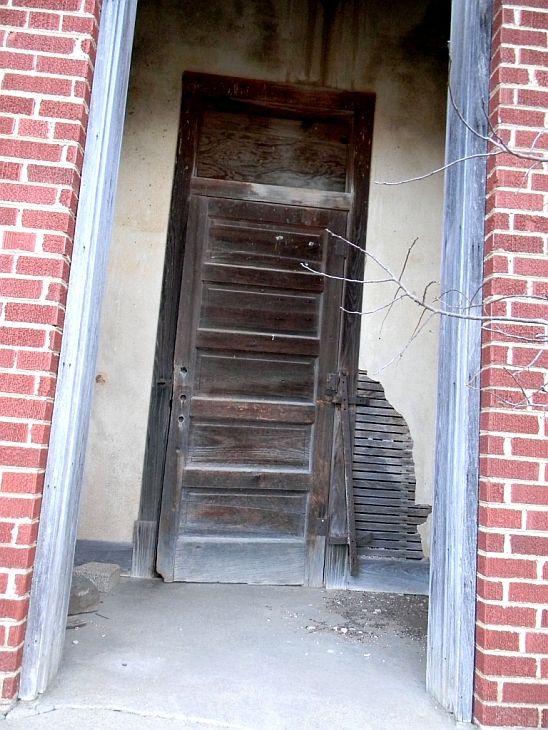 The windows with the remnants of wood sashes are now filled with metal sheets, the same material that covers the roof. Sills and lintels are of red brick. The enclosed windows do not alter the integrity of the building.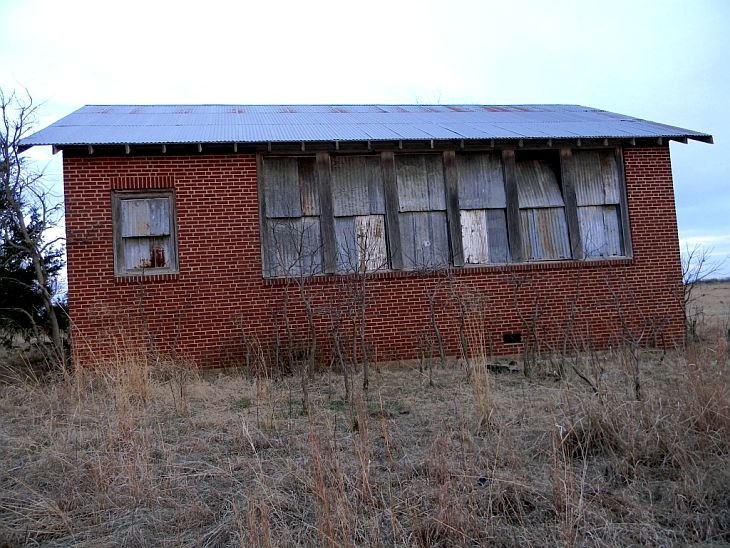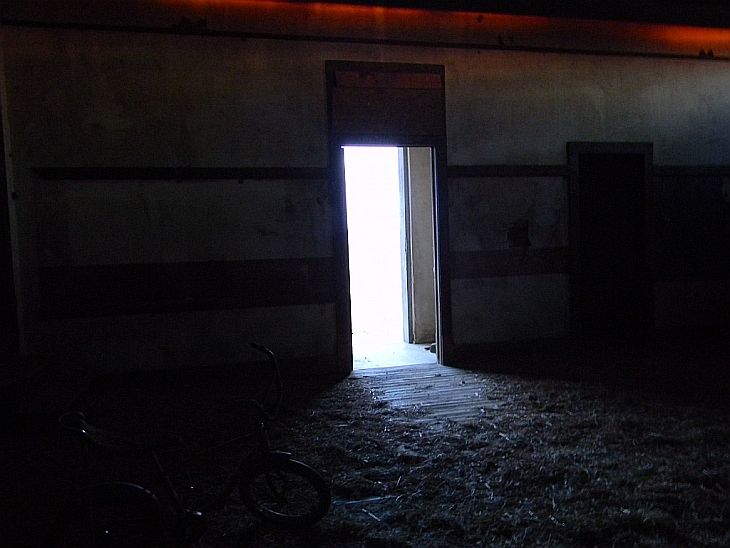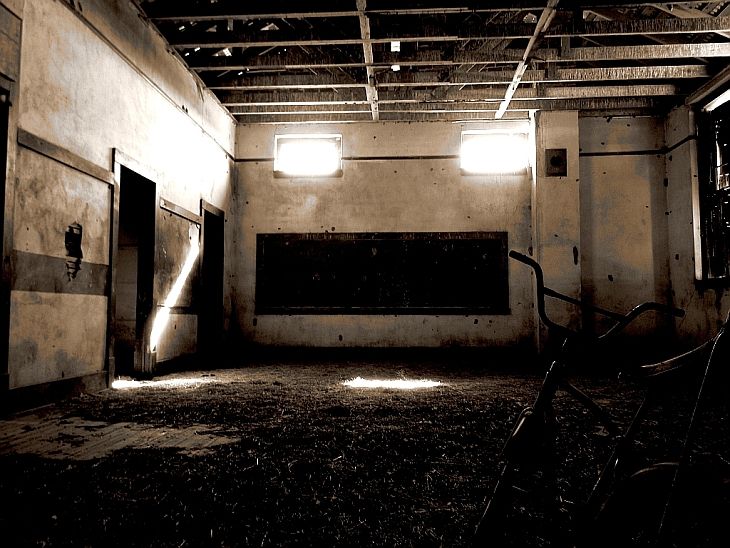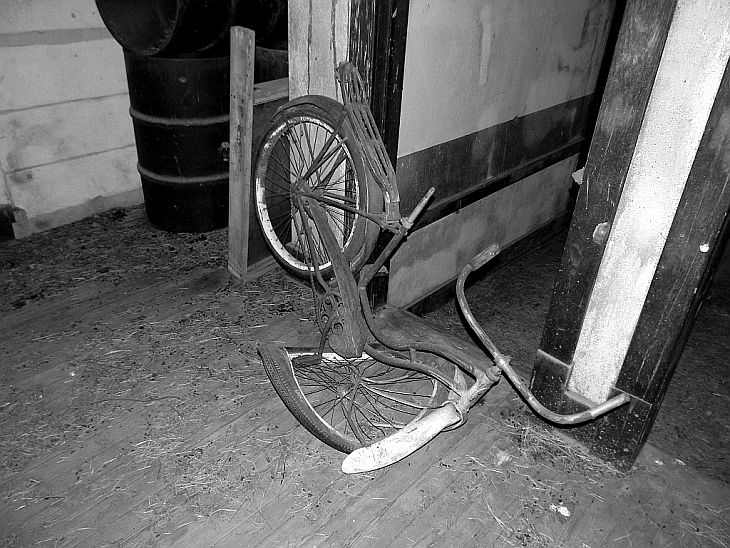 One room school buildings constructed of brick by the WPA are most unique. Most are built of native stone. The materials of which Paxton school is built, therefore, makes it relatively significant.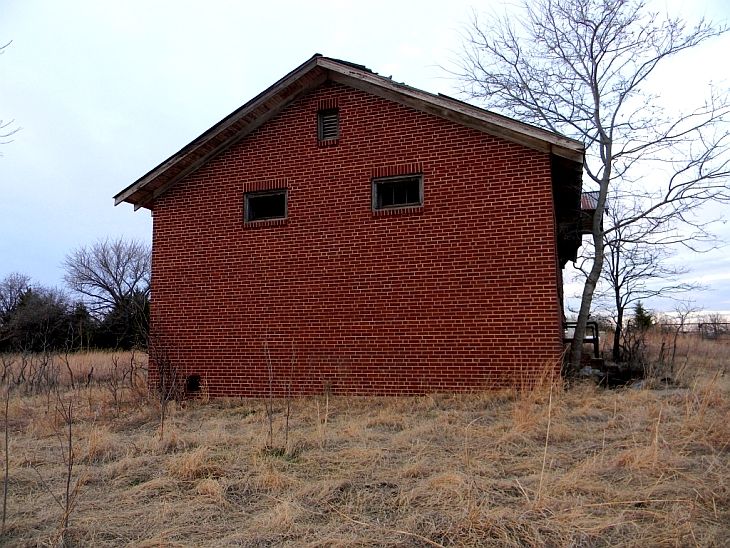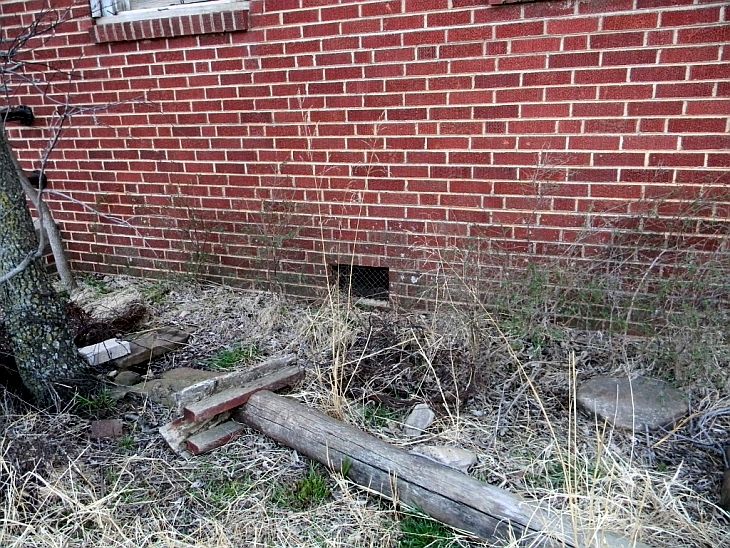 Sitting in lonely isolation amidst producing oil wells, the building personifies the strengths and weeknesses of rural education, promoting self reliance as well a provincialism. It obviously makes it unique architecturally in terms of type, style, materials and workmanship. Construction of the building also provided much needed jobs for workers reduced to destitution by the national depression.
Not covered by the survey was the storm cellar. Originally I though it strange how far away from the school it was, until I realized the original wooden structure had been next to it. You can see the steps and stoop next to the cellar.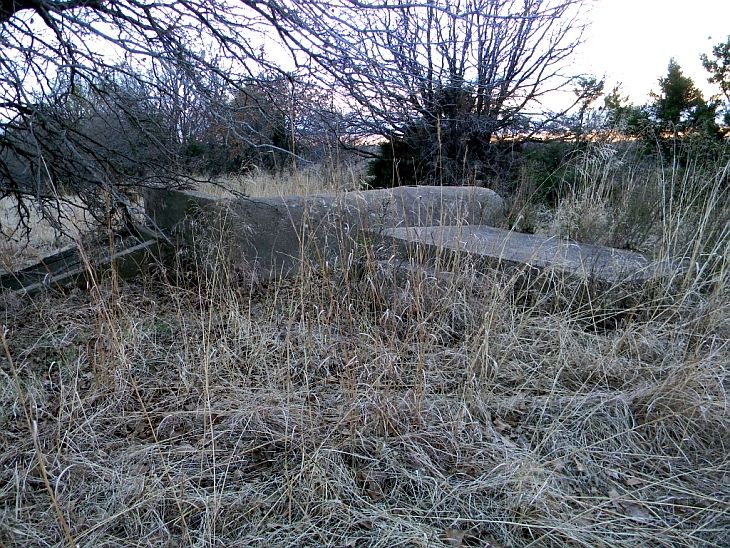 The old outhouse foundation.
As best as I can tell, the school was closed when it consolidated with Hominy in the early 1950's. Considering it's age and length of abandonment, it's in remarkably good condition. Sweep it out, put some windows in, and it would be ready to serve again.