This is the "other" old manstion in Fairfax, not the Tallchief home. I'm still trying to find some history on this place, but all I get from the locals is "oh, the haunted house?" I went through it from top to the basement and ne'er an orb, cold spot, electromagnetic disturbance, feelings of being watched, or anything whispering "Get out!". However, it would make a great Halloween spook house.
I'm guessing construction in the mid 1920's, probably by an Osage Indian family during the oil boom. The house is at the end of a loooong driveway and practically isn't visible from the road. The grounds consist of the house proper, detached garage with mother in law apartment above, wooden house was probably the servants quarters. A large barn and smaller outbuildings where behind the property.
Someone had been cleaning up, hacking some of the trees back and the yard was actually in decent shape, though it was probably done in the fall as it looked like nothing had been touched in awhile.
The entrance
The house from the driveway.
The house from the northwest.
The house from the southeast.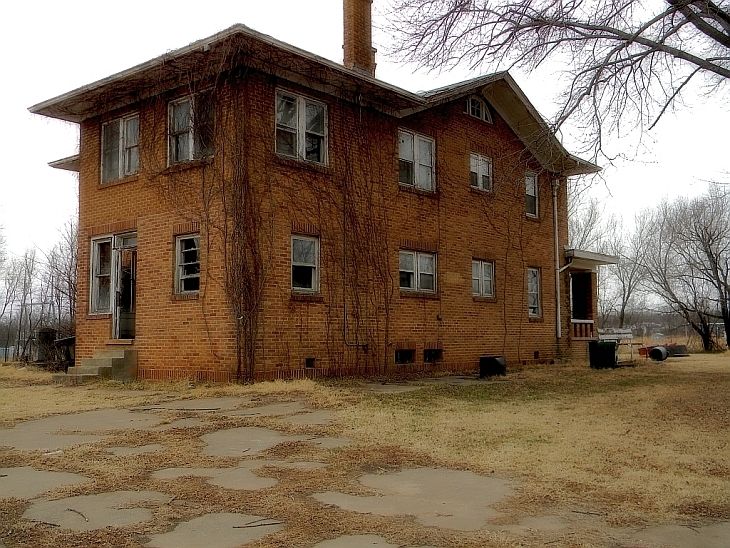 Front view and main entrance.
Front Porch.
Front Door.
Front entrance and family room.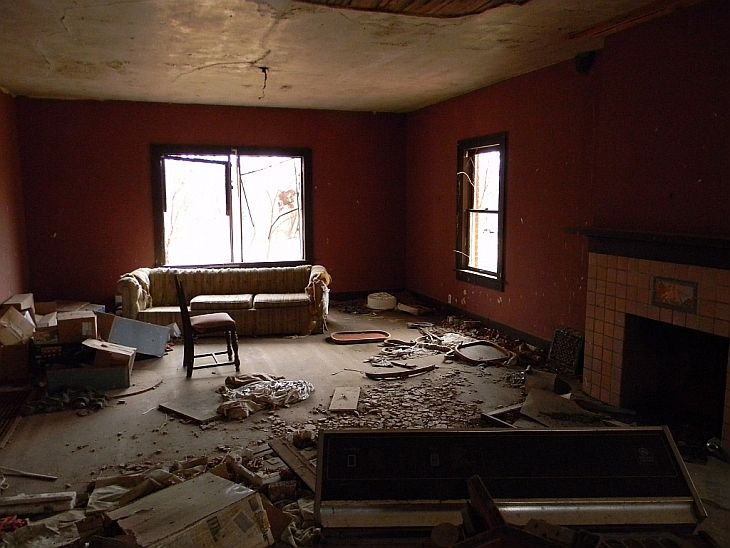 Dining Room.
Sun room/library.
Kitchen
Pantry with basement entrance. No handle and nailed shut.
Mud room with 25 cent sodas.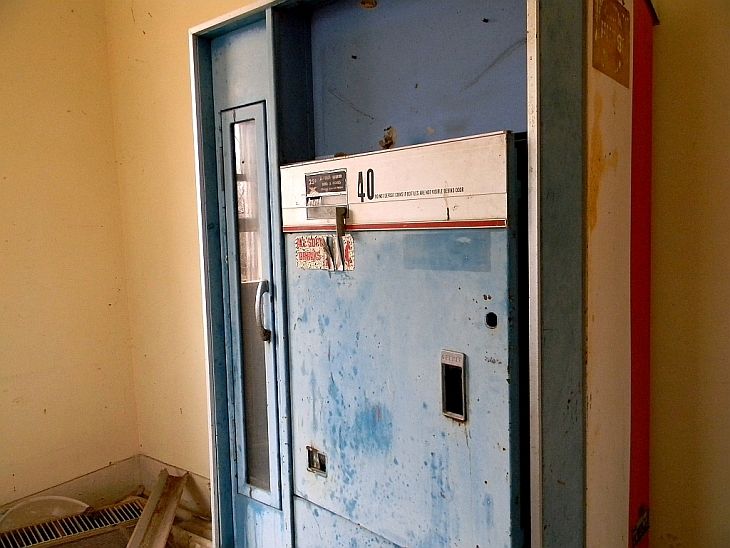 This bathroom was scary.
The stairway.
1st bedroom. I don't remember playing this one.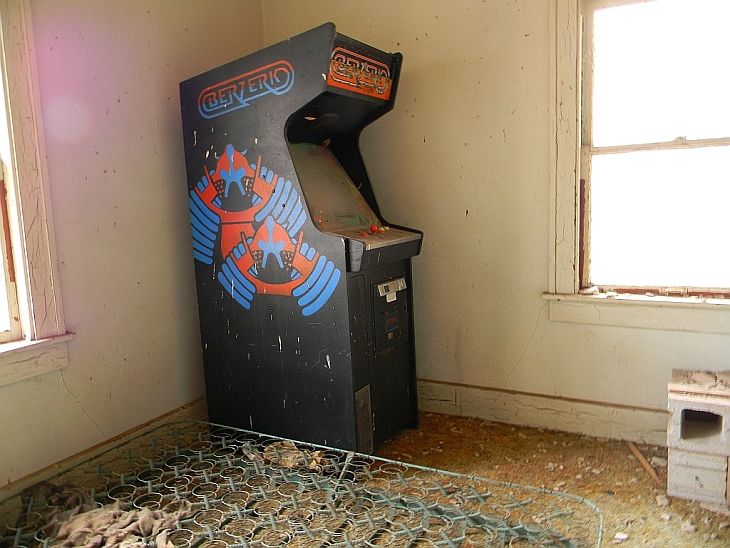 Master bedroom with something unexpected.
Another bedroom
Upstairs bath.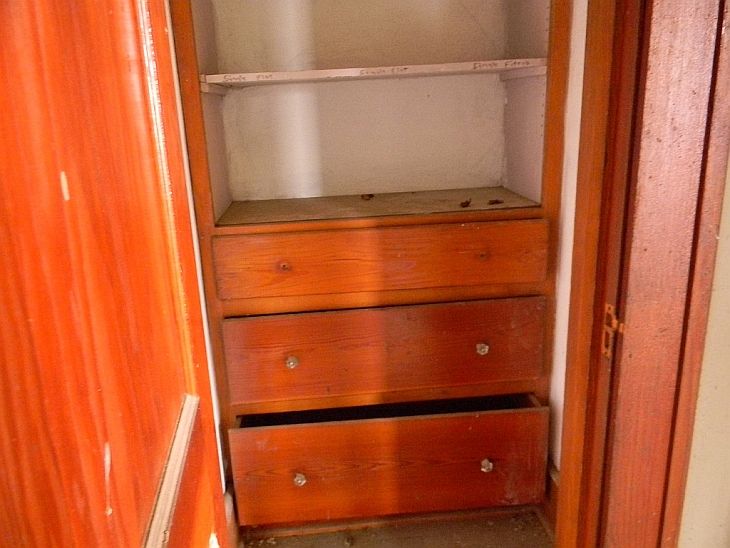 Back down the stairs.
Out the back door.
Old pump.
The basement entrance.
Looks like original hardware and light switch.
Some old newspapers and tv guide. Anybody else remember these?
27. The basement proper.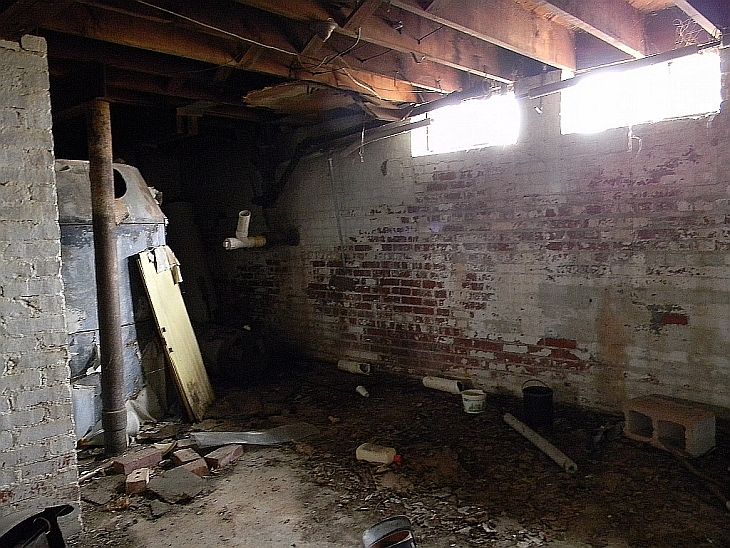 This should be in a Lennox museum.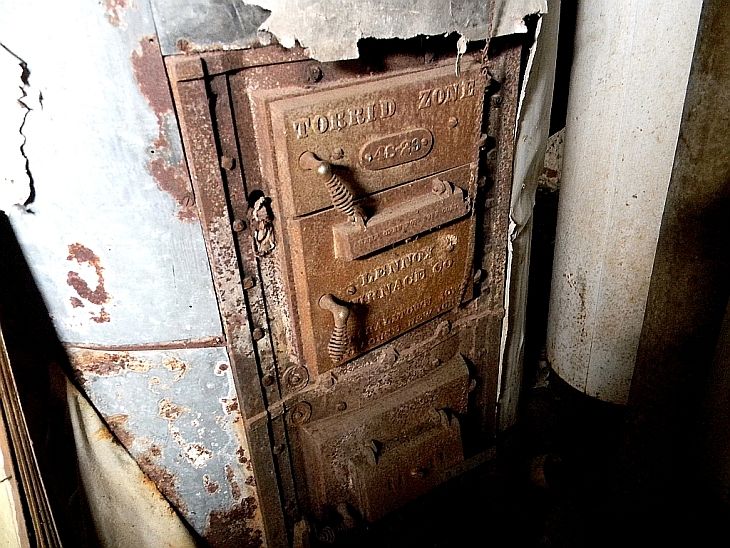 Headed out.
The garage.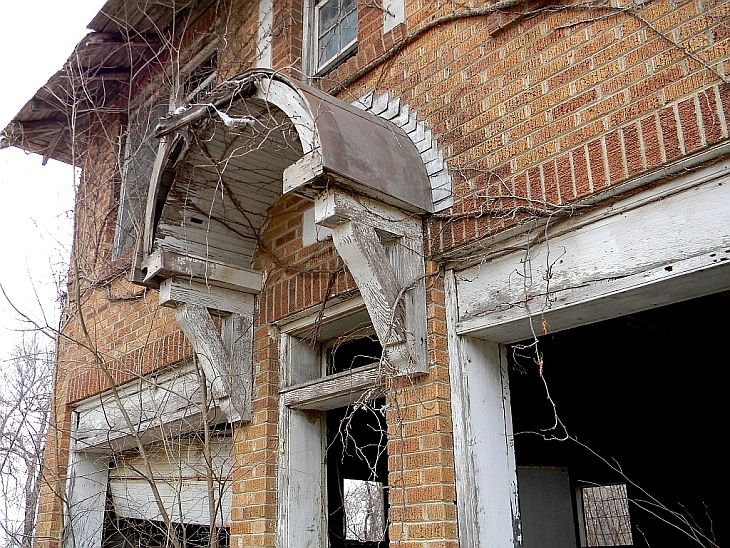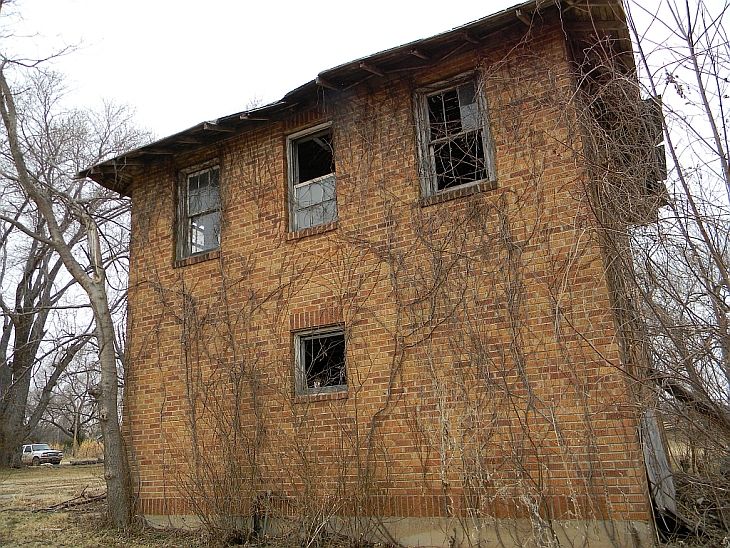 The upstairs entrance was on the back, but has collapsed, not that I would have trusted the floor anyway.
The old barn.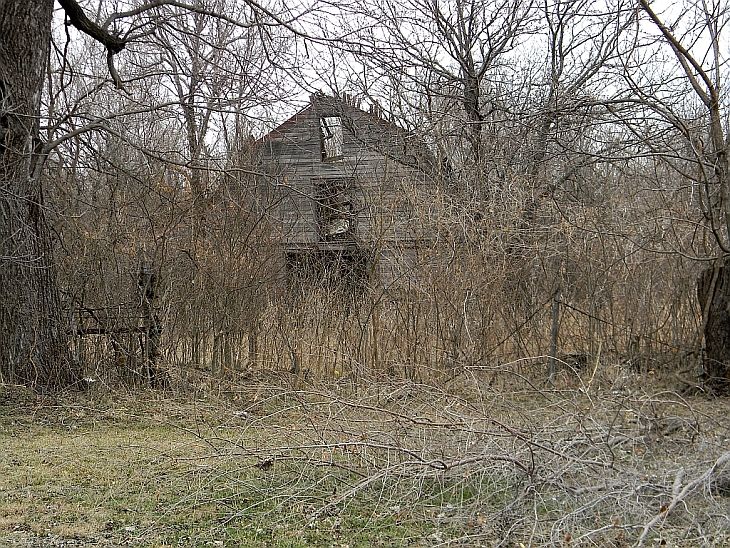 This old Scout was on the other side of the garage. The top was over near the servants quarters.
The servants quarters was just the shell.
The guttering was still largly in place, though the roof had several bad leaks. I could tell someone had done some cleanup, but I have no idea who currently owns the property or their plans