This old roller rink in located on the edge of Star City, Arkansas. Built in 1954, It was the place to be in this small town and was packed every weekend. No airconditioning, but the sides rolled up letting the sweltering Arkansas breeze flow through, and I'm sure, the mosquitoes. I talked with one gentleman who's in his late 50's who remembered skating there as a kid. He said he would count the snakes in the water as he went around.
Called the Twin Ponds Roller Rink, the rink was located next to two ponds with the access road seperating them. Built of wood construction on piers over the larger pond, it was a unique setup.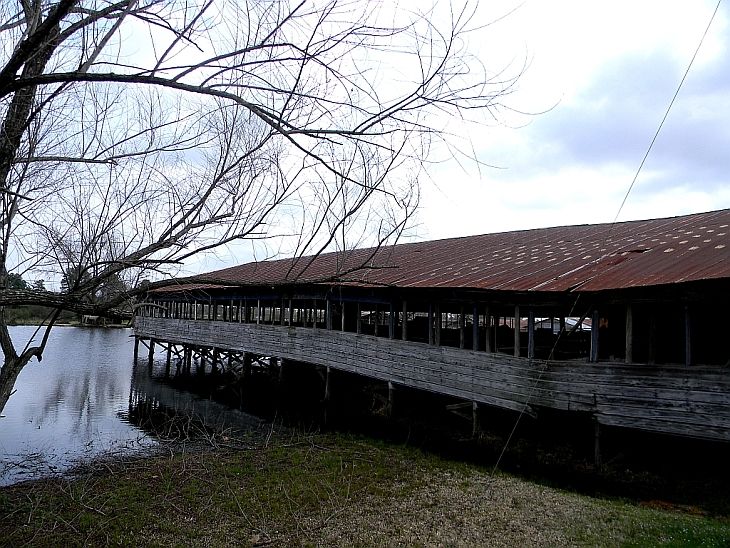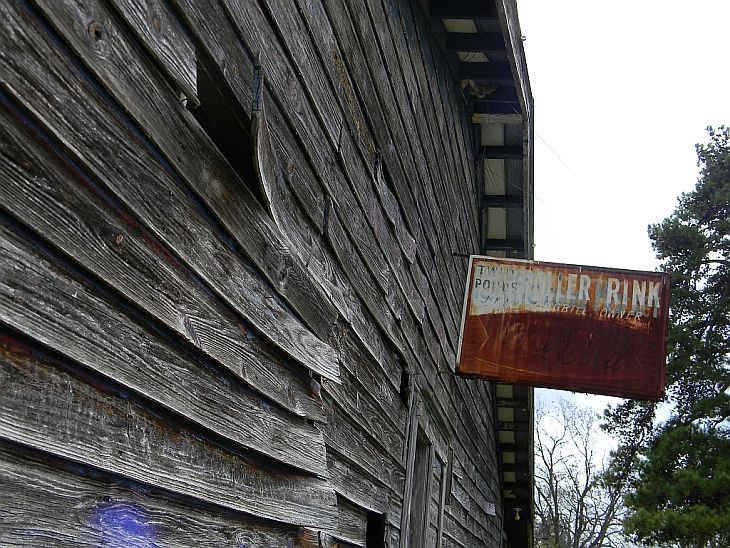 The main entrance.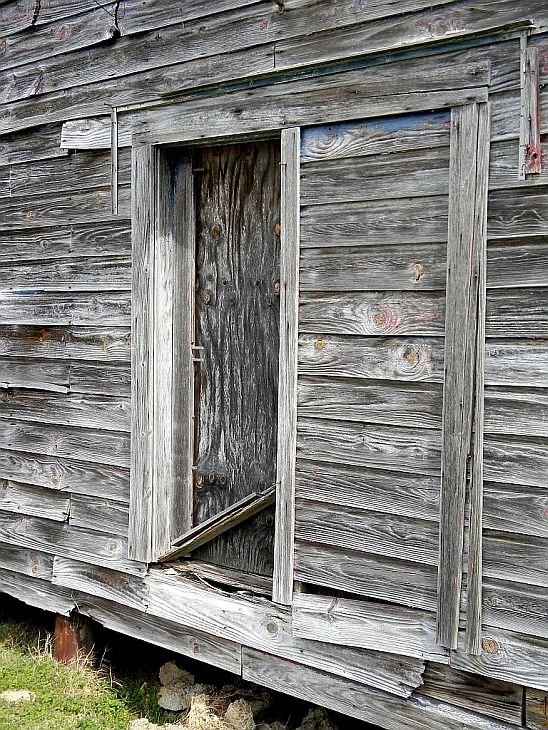 Looks like the sign had been recycled from an old grocery store.
The piers where still holding up, but the tounge and groove floor inside had several bad spots.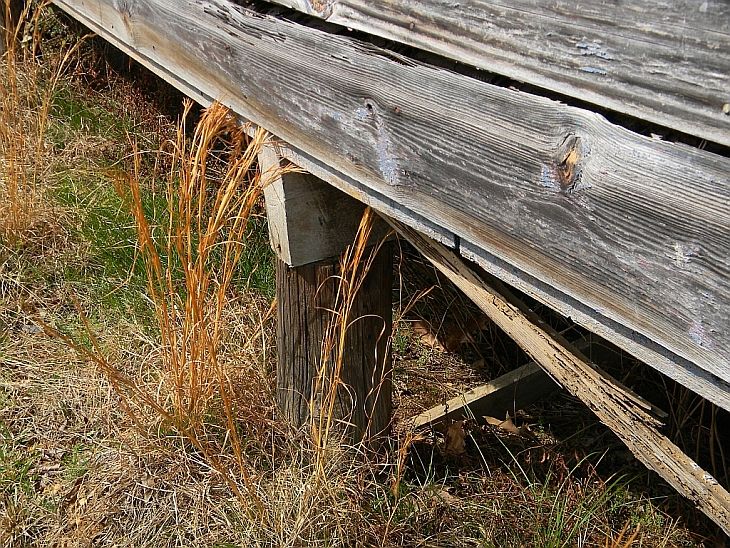 I'm assuming these additions where where the skates where stored and perhaps some type of snak bar.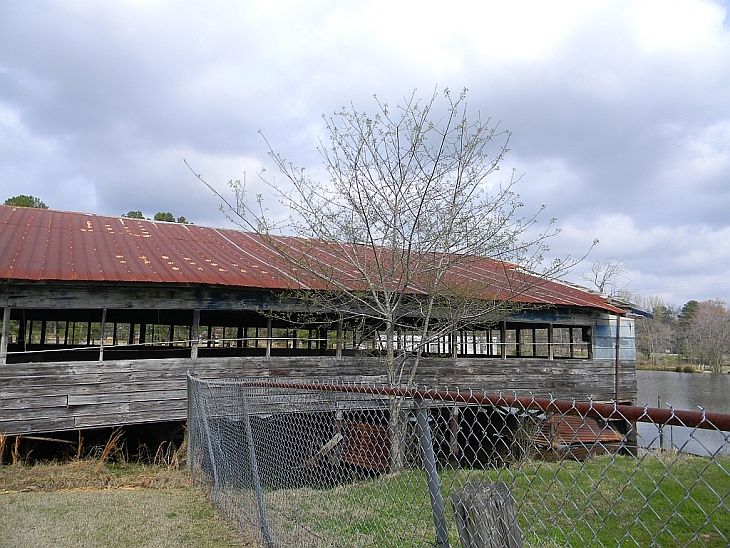 You can see a little of the original paint remaining. Looks like it was painted a bright red, blue, and yellow.