Came across this after work today. This is the old train station sans library in Grady Arkansas. Grady is a small town of about 500 people located south of Pine Bluff. It was your standard booming community in the first half of the 20th century, primarily agriculturally based. The decline has increased in the last 30 years, with the school closing down a few years ago.
It appears the town had tried to maintain the old station through the years, converting it to a town library at some point. It is currently just rotting, appeantly used for storage for awhile, but the roof is beginning leak, badly in a couple of areas, and it won't be long before it's gone.
I haven't been able to determine exactly when it was built, but since the town was founded in 1907, the station would have likely been shortly thereafter. The station is smallish, even for the time frame, consisting of a two rooms, one for passengers/cargo, and the other for the station operator.
The original tracks are long gone, though a track still runs through the town parralleling the highway, it hasn't stopped in Grady in decades.
The tracks originally where on this side of the building. you can see the old sliding cargo door.
The passenger entrance.
The passenger/cargo area. You can see the sliding door on the left.
The ticket window, on the right as you enter.
The common chimney. Both this room and the station managers office would have been heated by their own stoves.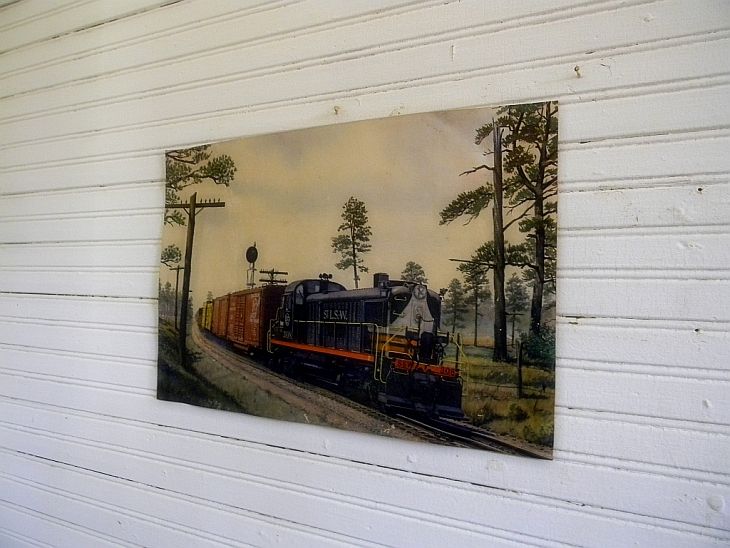 Looks like a bunch of old records where stored here, but most have now been water damaged.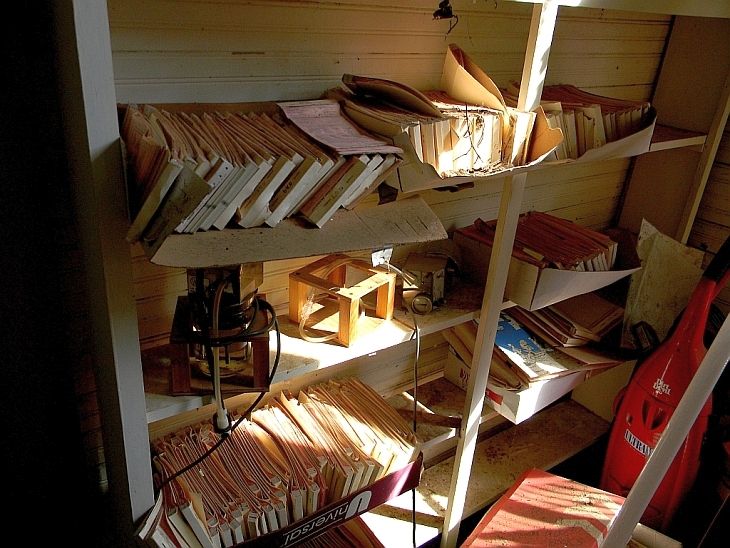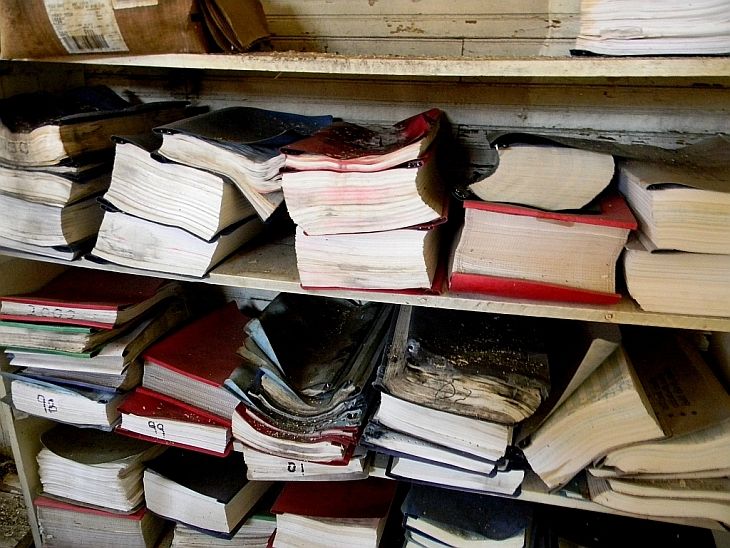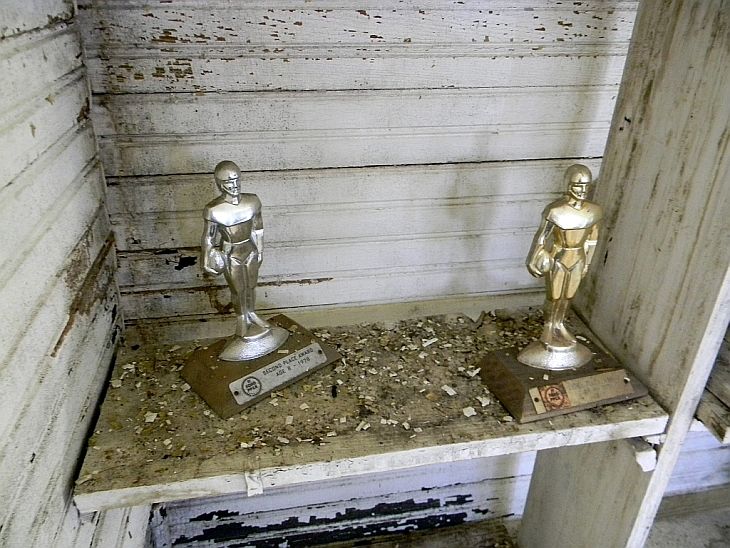 This was the managers entrance on the east side. Note the old push button light switches on the right.
The station managers office and the remnants of its use as a library. Originally there was a door on the opening separating the two sections.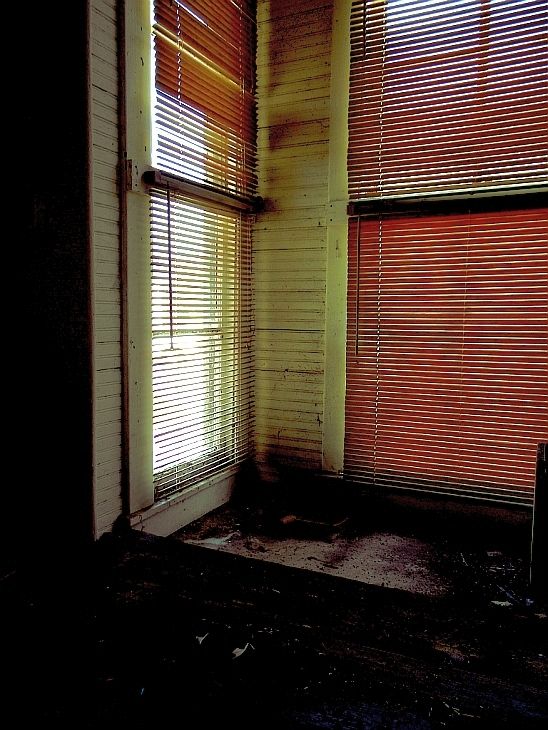 View of the passenger area through the ticket window.
This window would have given the manager a view of the tracks and train.
The old library sign.
An interesting little piece of Americana. A shame it's doomed.